KITESURF SCHOOL NORTH SHORE PERU
Surf Racer´s Kitesurf School in Peru North Shore is based in Los Organos beach town – Mancora area – just 8 minutes south from Mancora downtown, on a long, sandy and windy beach; right on the best Kitesurf spot in North Shore Peru.
Avoid crowds, wavy conditions and learn to kitesurf in North Shore Peru with us.
LEARN KITEBOARDING WITH PRO INSTRUCTORS
All our Kitesurf Instructors and Coaches are Certified, experienced and speak different languages.
BEST KITESURF BEACH TO LEARN IN THE NORTH SHORE
Los Organos Beach offers the best conditions to learn Kiteboarding: reliable and steady wind every afternoon, warm weather, no crowds and long, safe and sandy spaces.
PRIME KITESURFING EQUIPMENT
We are North Kiteboarding & Mystic Boarding Official Kitesurf School in Peru.
A KITESURF EXPERIENCE FOR EVERYBODY
We offer Lessons for Beginners, Coaching for Intermediate and Advanced Riders and Surfaris to different Wave spots.
OPENING
Every day during the wind season from 12 to 6 PM.
LOCATION
We are located in Los Organos Beach, easy to find.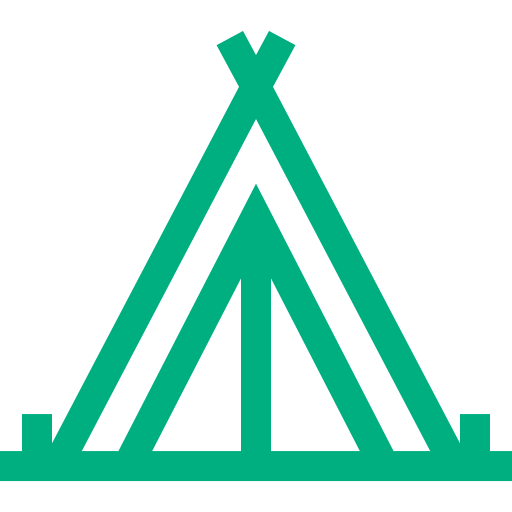 CENTER
Find us under our Mystic Tent and where kites are flying.
We cover all your needs for an epic Kitesurfing Trip in Peru!
Our experienced Team and the best Kiteboarding equipment in the market, you can book with us any of the following services:
KITESURF LESSONS
Lessons with Certified Instructors and all brand new equipment. We have different packages to adapt to your requirements.
ADVANCE COACHING
Are you an Independent Rider looking to push your level? From Freestyle ro Wave Riding, our Coaches can help you to reach your goals.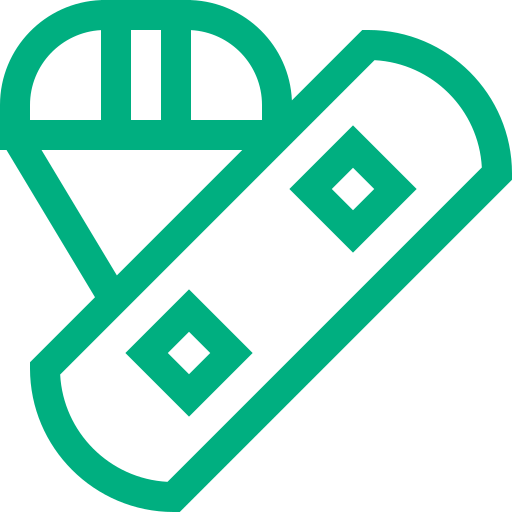 KITESURF RENTALS
A wide range of Kitesurfing quiver for rental is available: surfboards, twintips and all sizes of Kites. Travel light, avoid airline fees and use the best gear.
THE BEST GEAR
We are North Kiteboarding Official Kitesurf School in Peru. Learn Kitesurfing and Rent the last generation equipment in the market.

THE BEST ACCESORIES
We are Mystic Official Kitesurf School in Peru. Learn Kitesurfing and Rent premium accessories.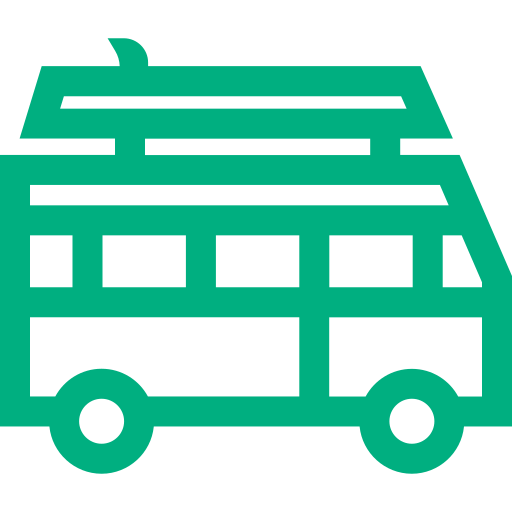 KITESURFARIS
Join our Guides for wild Kitesurf Trips - Freeride and/or Wave Riding - to the best spots in the area. Guided downwinds with dolphins and whales.
BOOK YOUR KITESURF LESSON OR REQUEST MORE INFORMATION
We generally reply within 24 hours. Please check your Spam and/or Promotion folders as generally, our emails arrive there. If you prefer or if you don´t hear from us within 24 hours, it means that your Request didn´t arrive so please message us through WhatsApp. 
Recommended kitesurfing lessons! My son and I took kitesurf lessons with the Surf Racer team at their spot in Los Organos. What a great beach and awesome experience learning how to kitesurf with this team. Chelu was great organizing our lessons, she was always available for a call to answer any question, Tito was a patient and friendly instructor, making all the learning fun, easy and, most important, safe. The kite beach is big, with no obstacles and perfect wind, we were the only ones learning there, which was great, especially when you are coming, like us, from a local spot that every weekend has hundreds of kites in the water. Totally recommend learning how to kitesurf with Surf Racer school!
Great experience! The instructors are super nice and create a nice atmosphere to learn how to kite, but are also super professional and help you to improve quickly with very clear and motivating explanations. The school uses brand new equipment and walkie-talkies, which was perfect for the progression. I highly recommend!
KITESURF SCHOOL PERU: WHY CHOOSING US
With more than 10 years of experience in the Kitesurfing industry, we have combined all our backgrounds to create a professional Kitesurf School in Peru, where learning Kiteboarding is safe, fun and empowering. We have carefully chosen and trained our Team to deliver an epic experience and teach you how to become a safe, confident and independent rider. 
Stay in our Kitesurf Camp and share your holidays with likeminded people from all over the world!
Share meals, moments, games and fun talks with kitesurfers, surfers, SUPers and Skaters from all different corners of the planet.  
All include packages that cover everything for an epic Holiday: daily Kitesurf lessons, Yoga sessions, all Gourmet Meals by the Chef, Airport transfers and more!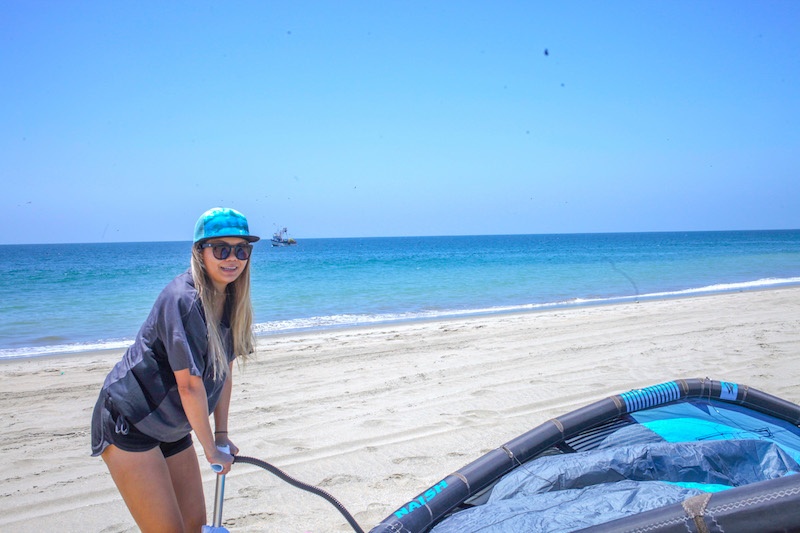 For Independent Kitesurfers looking to just enjoy and ride the different spots in the North Shore and have everything arranged with our all arranged. Kite Trips to different beaches included in the package.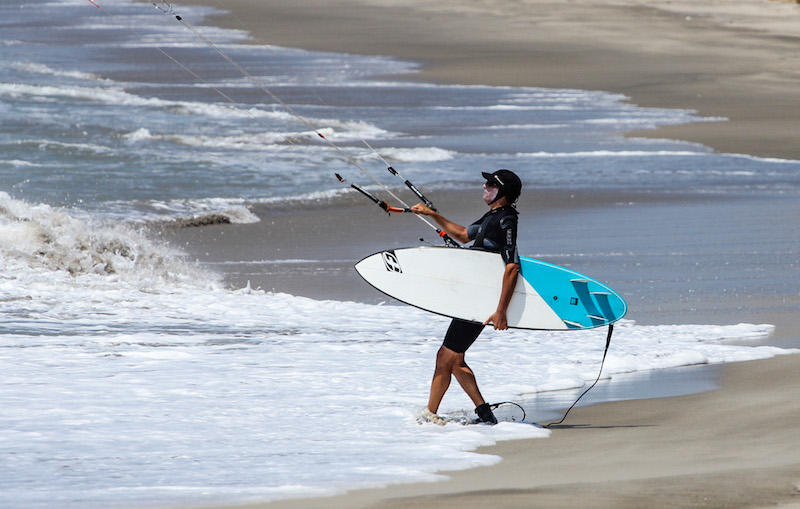 Wave Riders lovers this is for you! If you are looking to just focus on Kite, eat and sleep and forget about the rest, this is your package. Includes daily Kitesurf Trips to the best Wave spots.
Orientated to complete beginners to intermediate kitesurfers, immerse on a all include holiday and learn how to Kitesurf.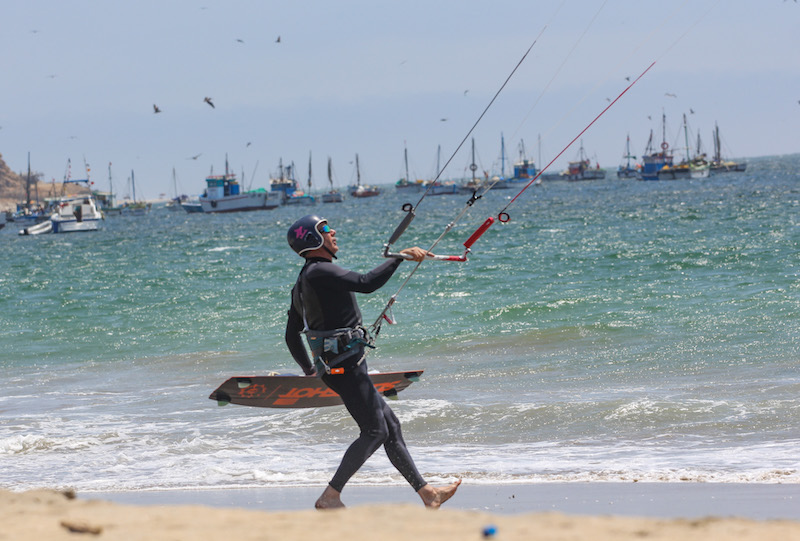 Kitesurf, social and active with our Adult´s Kite & Yoga Retreats on scheduled weeks. Join likeminded people on a weekly immersion, daily lessons and shared fun in the water.
Immerse in the best Kitesurf Wave Riding Peru experience! All include packages with kitesurf guides to the waves, gourmet cuisine, Yoga, Skate & prime service.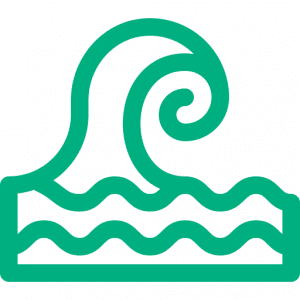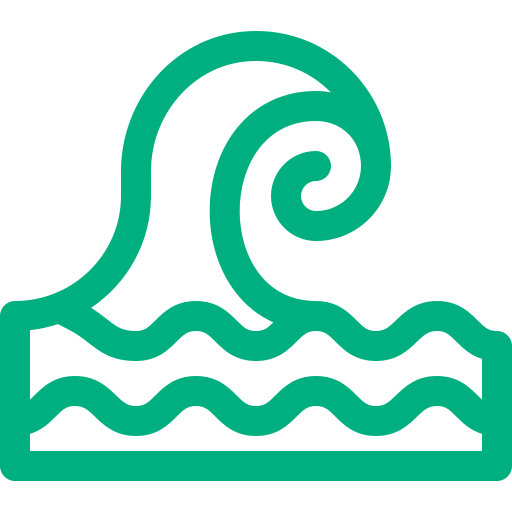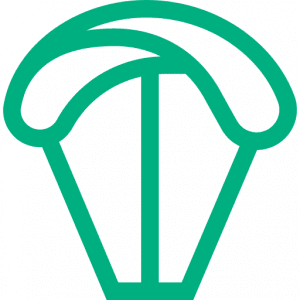 AVERAGE KITE SIZES
April, May and December
June through November