WELCOME TO OUR CREW. WELCOME TO THE FAMILY
SurfRacer
The travel industry has seen a lot of change in the last 15 years. New technologies have emerged, new companies have been founded, and new trends have come and gone. But one thing has remained constant: SurfRacer's commitment to providing the best possible experience for our clients.
ISA Surf Instructors and Coaches
SurfRacer has been in the travel industry for over many years. We are passionate about what we do and take great pride in our work.
Our team of ISA certified surf instructors and coaches are among the best in the business. They have years of experience and know how to get the most out of each and every session. We believe that everyone has the potential to improve their surfing skills, no matter what their level may be.
We are always looking for new and innovative ways to improve our services. We believe that by constantly challenging ourselves, we can provide the best possible experience for our clients.
If you are looking for a surf camp that is dedicated to providing an amazing experience, then look no further than SurfRacer. We would be more than happy to welcome you to our family.
Experienced Kite Coaches
SurfRacer has a team of experienced kite coaches who have been in the travel industry for years. They have a wealth of knowledge and experience when it comes to kiteboarding, and they are able to provide customized coaching programs for their clients.
SurfRacer's kite coaches are passionate about what they do, and they love to share their knowledge with their clients. They are always available to answer any questions that their clients may have, and they are always willing to go the extra mile to make sure that their clients are happy.
The kite coaches at SurfRacer have helped many people learn how to kiteboard, and they have also helped people who are already experienced kiteboarders improve their skills. They have a proven track record of success, and they are always looking for new ways to help their clients reach their goals.
If you are looking for an experienced kite coach who can help you learn how to kiteboard or improve your skills, then SurfRacer is the perfect place for you.
Delicious Food/Meal
The Surf Racer is also taking care about delicious food. We love to cook and eat, and we love to share healthy foods.
SurfRacer is the perfect place for your next vacation, and we look forward to welcoming you soon!
This is what made us fall in love with North Shore Peru and, specifically, with Punta Farallon:
WHY CHOOSING US
More than 15 years in the Travel Industry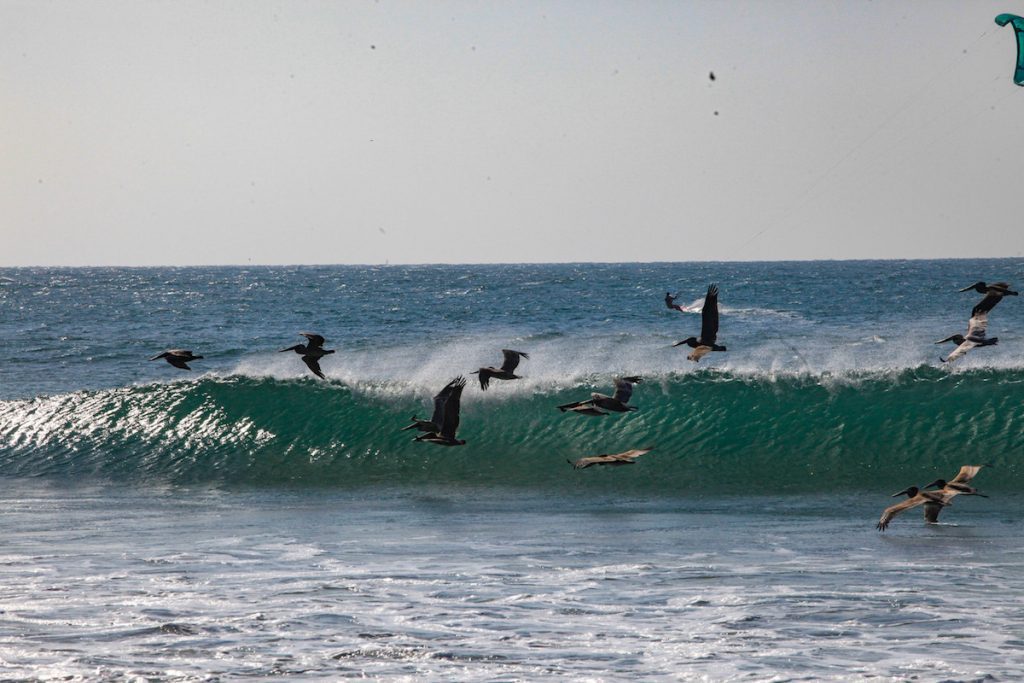 TRAYECTORY
After several years working in Sales and Logistics fields (Octavio) and Advertising, PR and Marketing areas (Chelu); we quit our jobs to travel the world Surfing and Kitesurfing. All the studies and thousands of our experience in office work, meetings and events planning have paid the sacrifices as we turned all in our new passion and businesses: Surf and Kitesurf travel, event planning and guest focus experiences.
EXPERIENCE
15 years traveling and organising Water sports Camps (Surf – Kite – Yoga) all over the world, worked with different Kite and surf schools and centers, with properties, Hotels, restaurants and professionals; we have learned so much about what to do, how to do it and what surfers want and expect from a Surf and Kite holiday. It took us many years, lots of ups and downs, until we learned the balanced formula. Experience, commitment, professionalism, immersion, focus on small details is what make us different.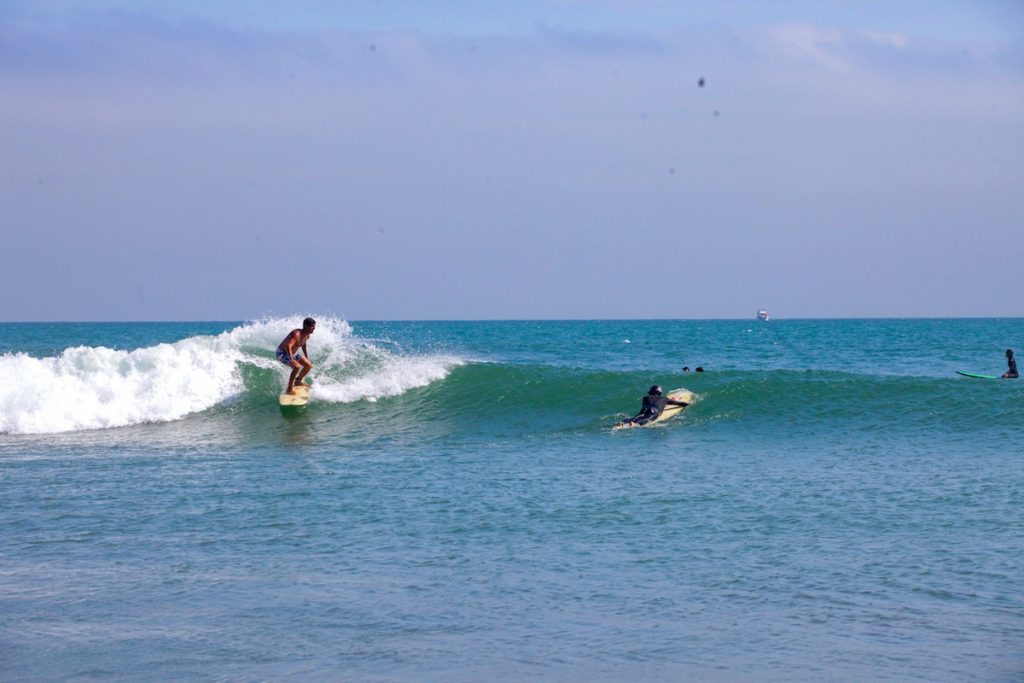 LOCATION LOCATION LOCATION
Strategically located to access the best Surf and Kite spots within a few minutes walking or driving, Surf Racer Board House is perfectly placed on a unique spot in the North Shore.
OCTAVIO
Octa is Surf Racer´s Co-Founder and Host; an old-school skateboarder, Surfer and Kitesurfer, always in a good mood, positive energy and happy to share stories and tips gained after 10 years being a Kite and Surf Coach.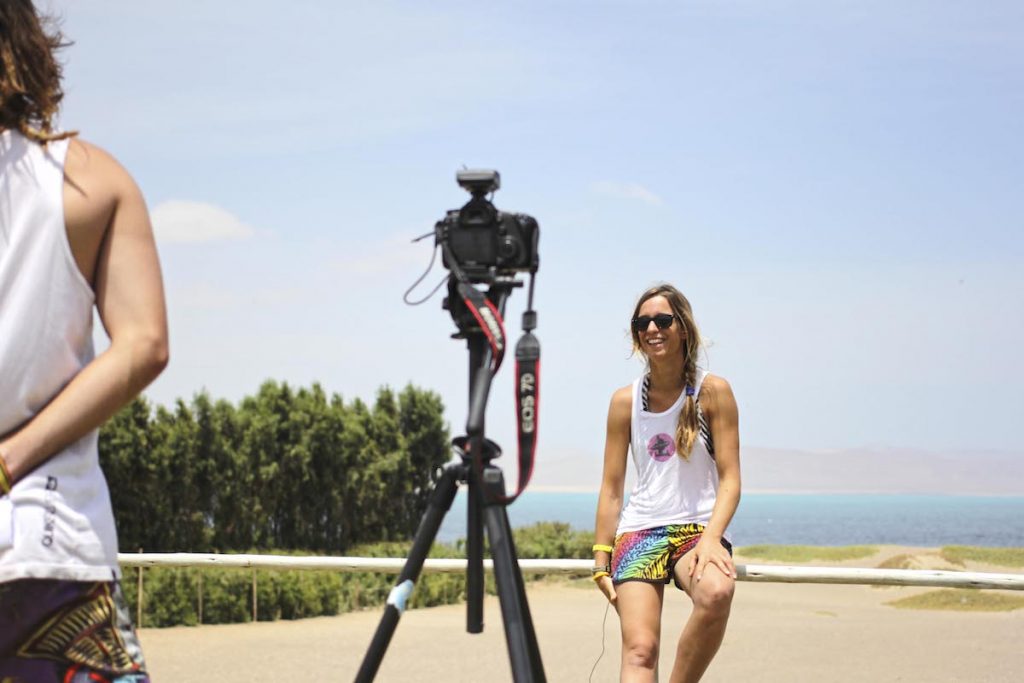 CHELU
Chelu is Surf Racer´s Co-Founder and Host; organisation obsessed, she is also a Surfer, Kitesurfer, Yogui and food lover.
JACOPO
Our Napolitan Mastiff is the House guard and takes his job really seriously: the first one jumping in the truck every morning to go surfing and to the last one going to sleep, making sure that everything is in place and safe.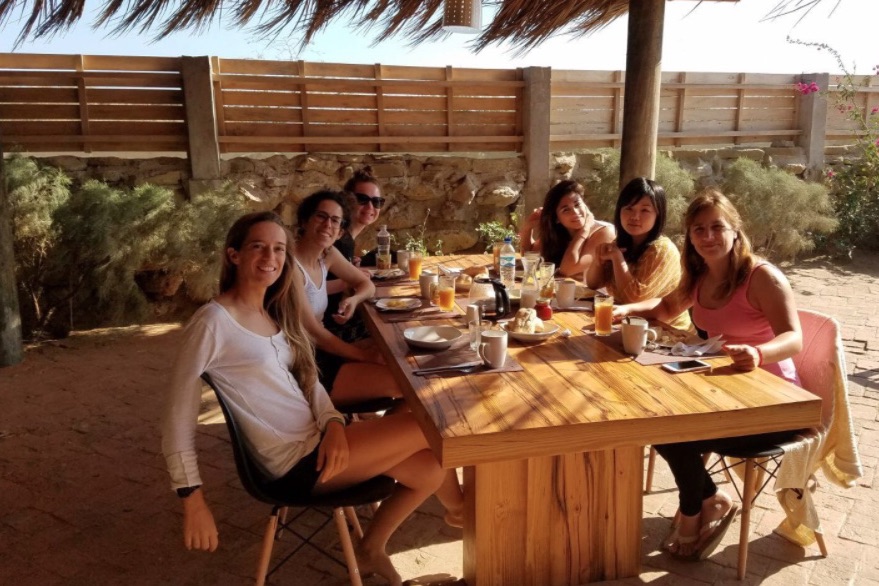 CHEFS
What would be done without good food? We LOVE food and this is one of the reasons why we´ve chosen Peru. As you might have read in our package inclusions and meals details, our Chef will take care of you every day in every meal, offering an integral experience of gourmet, healthy and homemade dishes.
SURF COACHES
We choose the best professional ISA Surf Instructors and Coaches, who have a wide experience teaching surfing in different places around the world. From the US to Portugal, you will meet a friendly and patient face to jump on the surfing adventure.
KITE COACHES
We know that a professional, experienced and patient Instructor is the key for a safe learning and fun progression in any sport. That's the reason why we choose certified and qualified Instructors; to take you through the learning progress with safety and professionalism.