WOMEN SURF YOGA RETREATS PERU
Join our Women Surf Yoga Retreats in Peru North Shore and enjoy a week of learning, progression and fun with likeminded girls. All levels welcome!
Surf Racer´s "Women Surf Yoga Retreats in Peru" are specific Surf & Yoga Weeks for girls and women only that we organize together with Surf Sisters Camps, a Company that has been 10 years hosting Women´s only Kite and Surf Camps around the world and now has based their operations in our House.
Only a few times per year, the House will be open just for ladies from all over the world, seeking a Surf (and Kite) adventure on the Peruvian North Shore. Solo travelers, sisters, friends, mothers and daughters, everybody is welcome (if you are a girl!).
We have created 2 different Camps, to host different levels and goals, so everybody can learn, progress and get the most out of their trip to Peru: Beginners Weeks and Intermediate Weeks. Check the details and join us at the Camp that better suits your needs and goals!
ALL INCLUDE EXPERIENCE
Just book and relax! Everything is taken care of and covered, you just need to show up at the Airport and we will take care of the rest!
SAFE, PERSONALISED & WOMEN EMPOWERMENT
Complement your daily Surf lessons with Yoga, while we will discover the peruvian North Shore together and enjoy some fun days of sun, salt and women empowerment.
BEGINNER WEEKS
Learn to surf with experienced Instructors on Beginners focus Camps.
INTERMEDIATE WEEKS
Explore the peruvian North Shore with a group of rockstars female surfers and ride the best waves
WHAT IS INCLUDED IN THE WOMEN SURF YOGA RETREATS IN PERU
Learning to surf, exploring a new country and sharing it with new girlfriends: the best combo for a unique holiday. Our Women Surf Yoga Retreats in Peru include everything you need for a fun and relaxing week: waves, food, stay and new friends. Just book your spot in the next available week and join us!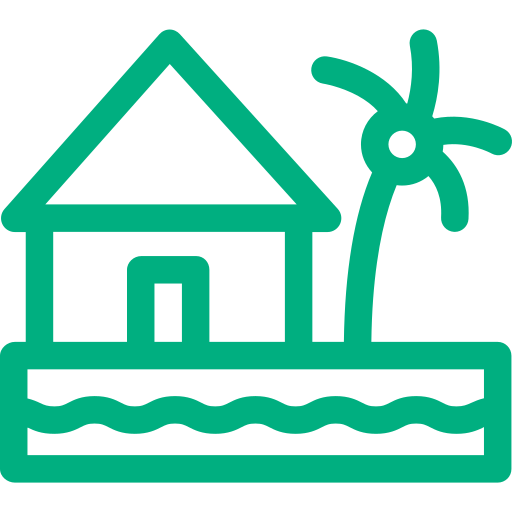 OCEAN VIEW BEDROOMS
Shared triple occupancy (Female or Male Bedrooms). Each Bedroom has a private shared bathroom outside the room. Upgrade to Private or Double Rooms available.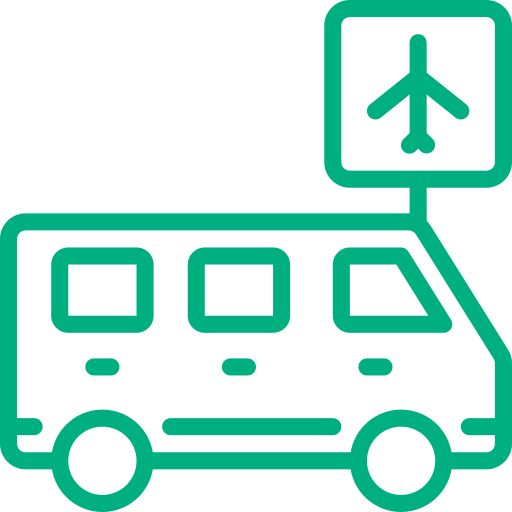 AIRPORT TRANSFERS
Transfer from/to Talara Airport and nearby towns (Los Organos / Mancora)
YOGA LESSONS
Join the Yoga sessions every Monday, Wednesday & Friday. Mats and blocks available (you don´t need to bring yours).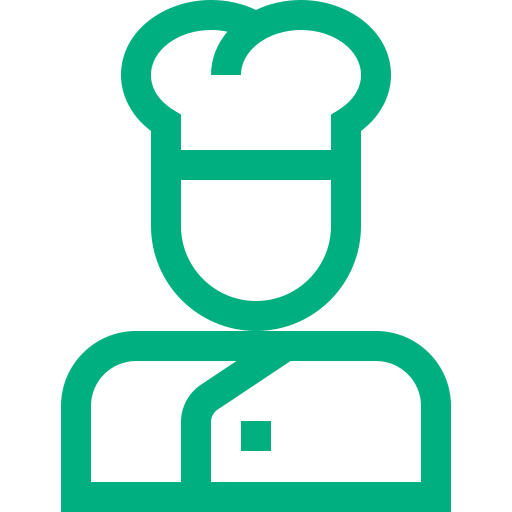 GOURMET MEAL PLAN
Gourmet Breakfast, Lunch and 3-course Dinner. Every meal is served with fresh natural juices and purified drinking water. Alcohol is available for purchase.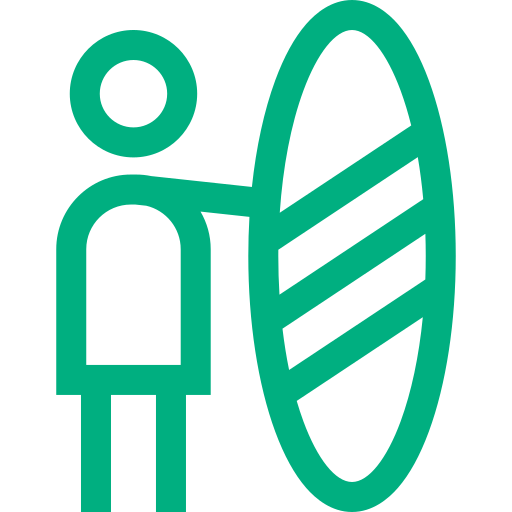 Learn to Surf with experienced, multilingual and certified ISA international Instructors and all gear included (board, leash and wetsuits).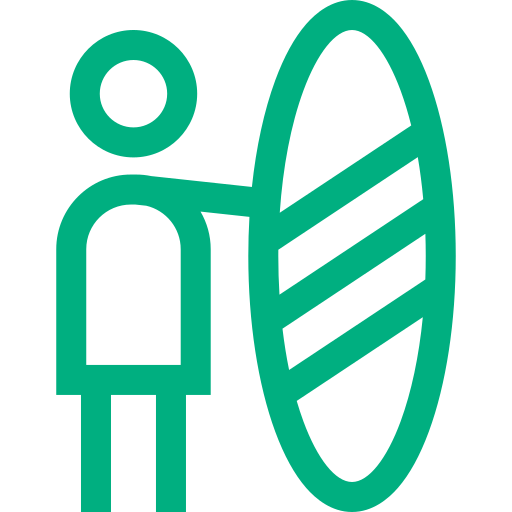 Learn to Surf with experienced, multilingual and certified ISA international Instructors and all gear included (board, leash and wetsuits).
HOUSE FACILITIES
Access to House Facilities, such as Netflix, Library, Pool table, Free Flow Coffee, Tea and Drinking Water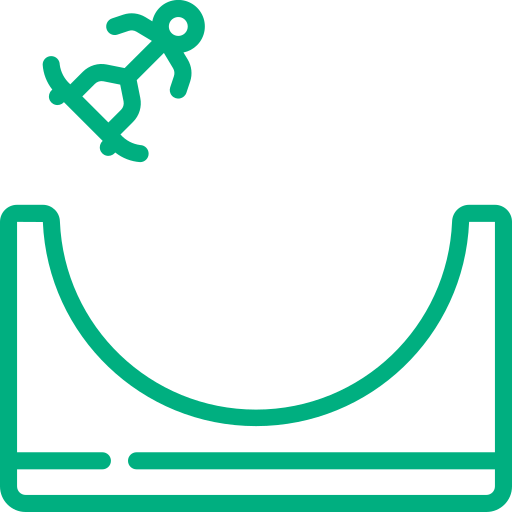 SKATE BOWL & GEAR
Use the Skate bowl, skates and protections at your leisure.
SERVICES NOT INCLUDED IN PACKAGE BUT AVAILABLE
Every all include package such as our Women Surf Yoga Retreats in Peru covers the basic (and non basic) needs for a awesome Holiday but, our experience says that there are sometimes some extras needed for a complete relaxation. Here are the extras that we have thought and have ready for you. If there is anything else that we can do for you, reaching us and ask! We are happy to arrange any other service not listed below.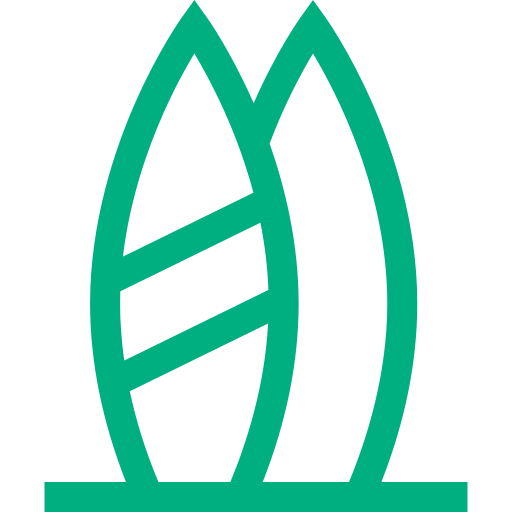 SURF RENTAL
Longboards, shortboards, bodyboards. A wide selection of boards for your choice.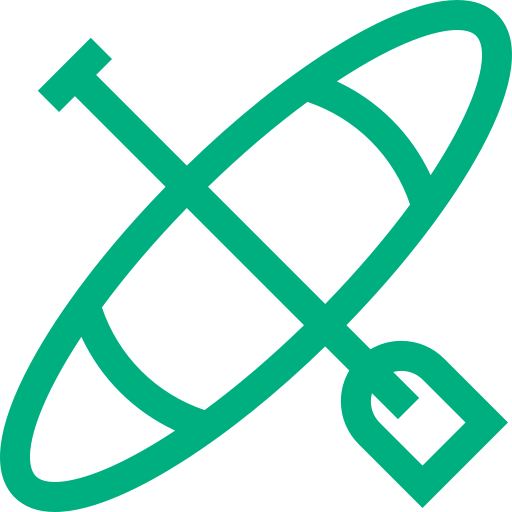 SUP RENTAL
All sizes of Stand Up Paddle boards for just chill, discover and visit the giant turtles at El Ñuro pier.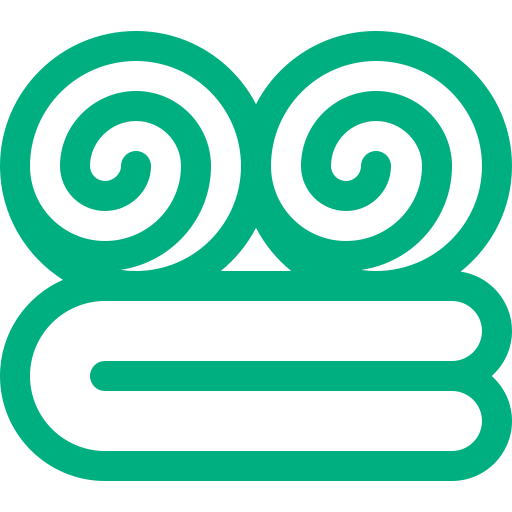 MASAGES & REFLEXOLOGY
Massages: from Deep Tissue to Reflexology.
OPEN BAR
Selection of wine, local beers and cocktails.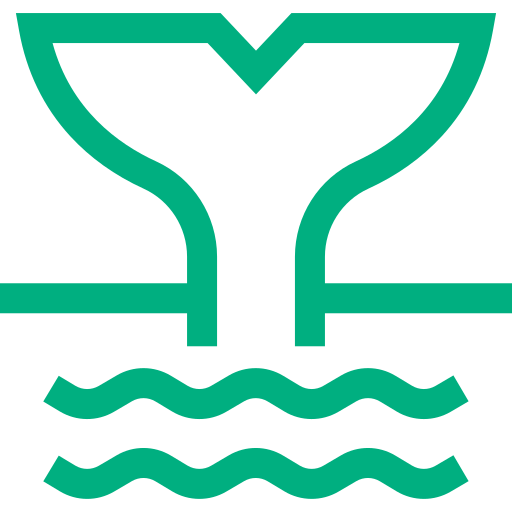 NATURE & SPORTS TOURS
Whale watching, SUP with turtles, Fishing and more Tours available.
Surf Racer Board House has the full package, great surf, skate and food. This environment is perfect for a beginner surfer (me), amazing location, accommodation and support around you to get you up and riding the waves. The surf sisters women's surf camp was such an awesome experience, great environment to chill out if it's on a wave, in a skate bowl, in a hammock or with cool hip chicas. Chelu is great surf coach, experienced and right there next to you in the water coaching you but also takes time to observe your technique from the beach for any tweaks that are required. Oh and Chelu not only a great surfer but turns out to be a great photographer! I would recommend this camp for any ages, fitness or surf level they cater to everyone. On a side note, the food provided! This needs a whole Trip Advisor page dedicated to it, the food was absolutely amazing and tailored to your dietary requirements.
This is a great place if you want a quiet, secluded area to disconnect from the world and learn to surf in a relaxing environment. The house is beautiful, comfortable, and so well-maintained by the lovely staff. The food is truly a luxury dining experience with plenty of fresh fruits, vegetables, and whirlwind tour of Peruvian cuisine. Octavio and Chelu are incredible hosts, and the surf spots nearby were a great place to learn and improve my technique as a beginner., along with individualized instruction from Chelu.
BEGINNER SURF RETREAT
7 days / 6 nights
$
775
Prices in USD. Per person
5 Surf Lessons with all gear included

6 x nights lodging in triple shared bedroom

Meal Plan: 6 Breakfasts, 5 Lunches and 6 Dinners

Use of the House facilities
INTERMEDIATE SURF RETREAT
7 days / 6 nights
$
775
Prices in USD. Per person
5 Surf Coaching sessions with Surf Trips included looking for the best waves. Gear included.

6 x nights lodging in triple shared bedroom

Meal Plan: 6 Breakfasts, 5 Lunches and 6 Dinners

Use of the House facilities
January 29th to February 4th, 2023
February 5th to 11th, 2023
April 16th to 22nd, 2023
May 14th to 20th, 2023. 
LEVELS SPECIFICATIONS
Beginners:
"I never tried surfing before but I know how to swim."
"I've tried surfing before, only a few times. I still struggle with the basics: paddling & popping up."
"With assistance, I'm able to stand up and go straight on a wave, with decent control."
Intermediate:
"In waves that are waist to shoulder high, I can paddle "Past the Break", catch "Unbroken Waves" by myself and go Left & Right on the face of the wave. I want to have more control on my surfboard, do basic turns and change direction."
"I have good control on my Surfboard & can turn to change direction. I want to practice Cutbacks, generating speed, bottom turns, top turns & more."
WHY JOINING OUR WOMEN SURF & YOGA RETREATS IN PERU
We have many reason why joining Surf Sisters Camps on a Women Surf & Yoga Retreat in Peru North Shore will be an amazing, empowering and recharging experience. A wide trajectory and background has been following Surf Sisters for all these years and we can assure that you will enjoy a week of fun, learning, support and friendship.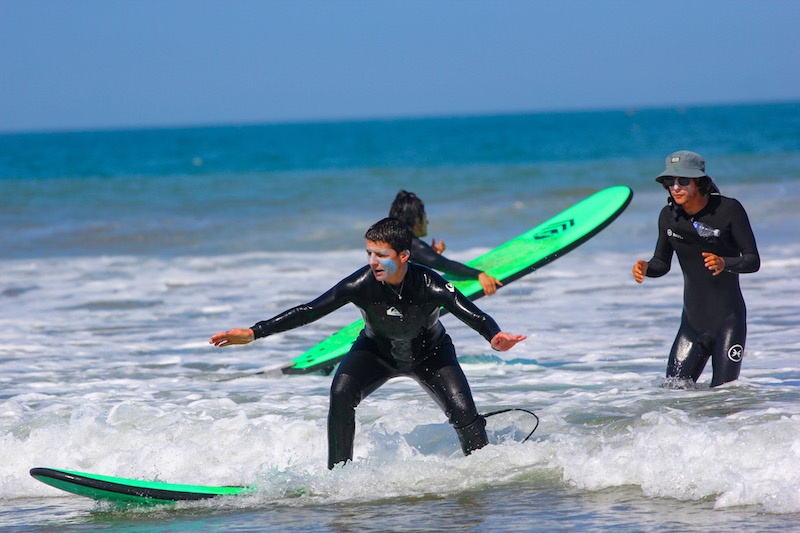 PRO INSTRUCTORS
Learn to surf with ISA International, qualified, experienced and multilingual Instructors. Our Surf Instructors and Coaches are highly qualified and with a wide experienced teaching to surf in different locations around the world.
IDEAL CONDITIONS
The best beginner spot of North Shore Peru, a sandy bottom, open, with miles of virgin beaches and space with white water, is located just 15 minutes from our House and we are the only Surf Camp and School teaching in this spot!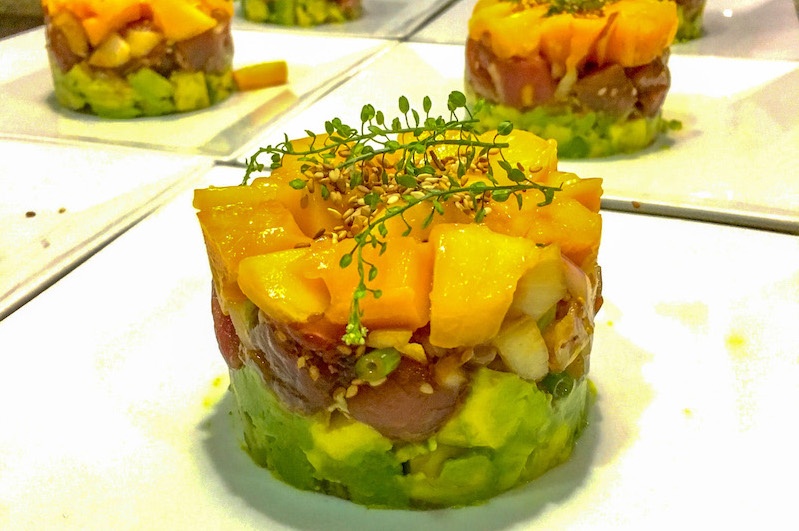 ALL INCLUDE EXPERIENCE
Our packages include everything needed for a laid back, worry-free Surf experience in Peru. Just focus on learning, improving, sharing and having fun!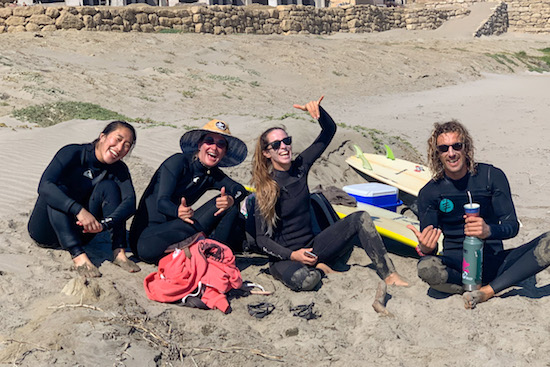 FEMALE EMPOWERMENT
Like Minded Women from all over the world reunite for a week of fun inside and outside the water, to push the level, go out of the comfort zone, while you have the support from your Surf Sisters!
We generally reply within 24 hours. Please check your Spam and/or Promotion folders as generally, our emails arrive there. If you prefer or if you don´t hear from us within 24 hours, it means that your Request didn´t arrive so please message us through WhatsApp.