WOMEN SURF YOGA RETREATS PERU
Join our Women Surf Yoga Retreats in Peru North Shore and enjoy a week of learning, progression and fun with likeminded girls. All levels welcome!
Surf Racer´s "Women Surf Yoga Retreats in Peru" are specific Surf & Yoga Weeks for girls and women only that we organize together with Surf Sisters Camps, a Company that has been 10 years hosting Women´s only Kite and Surf Camps around the world and now has based their operations in our House.
Only a few times per year, the House will be open just for ladies from all over the world, seeking a Surf (and Kite) adventure on the Peruvian North Shore. Solo travelers, sisters, friends, mothers and daughters, everybody is welcome (if you are a girl!).
All levels are welcome, with the goal of creating an experience from beginners to intermediate, sharing learning, improvements, fears, goals and fun together.  Check the details and join us in Peru!
EXPERIENCIA TODO INCLUIDO
Just book and relax! Everything is taken care of and covered, you just need to show up at the Airport and we will take care of the rest!
SAFE, PERSONALISED & WOMEN EMPOWERMENT
Complement your daily Surf lessons with Yoga, while we will discover the peruvian North Shore together and enjoy some fun days of sun, salt and women empowerment.
BEGINNER WEEKS
Learn to surf with experienced Instructors on Beginners focus Camps.
INTERMEDIATE WEEKS
Explore the peruvian North Shore with a group of rockstars female surfers and ride the best waves
WHAT IS INCLUDED IN THE WOMEN SURF YOGA RETREATS IN PERU
Learning to surf, exploring a new country and sharing it with new girlfriends: the best combo for a unique holiday. Our Women Surf Yoga Retreats in Peru include everything you need for a fun and relaxing week: waves, food, stay and new friends. Just book your spot in the next available week and join us!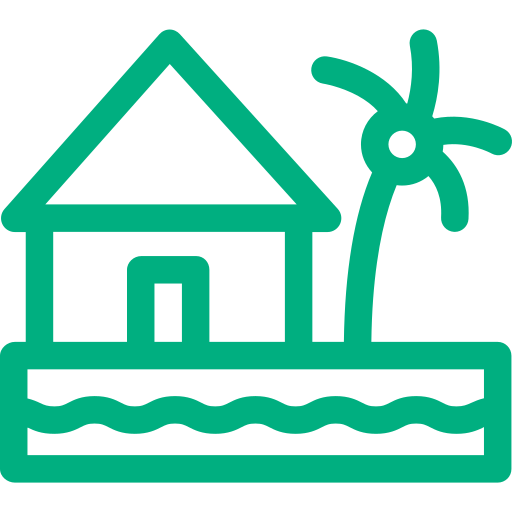 HABITACIONES CON VISTA AL MAR
Ocupación triple compartida (dormitorios femeninos o masculinos). Cada habitación tiene un baño privado fuera de la habitación. Upgrade a habitaciones privadas o dobles disponibles.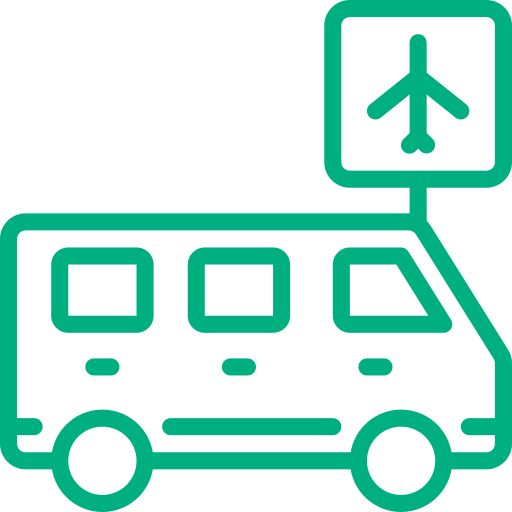 TRANSFERS AEROPUERTO
Traslado desde/hacia Aeropuerto de Talara y pueblos cercanos (Los Órganos / Máncora)
CLASES DE YOGA
Join the Yoga sessions every Monday, Wednesday & Friday. Mats and blocks available (you don´t need to bring yours).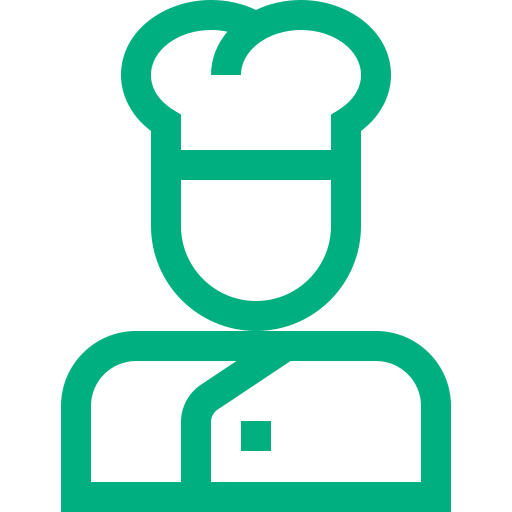 TODAS LAS COMIDAS
Gourmet Breakfast, Lunch and 3-course Dinner. Every meal is served with fresh natural juices and purified drinking water. Alcohol is available for purchase.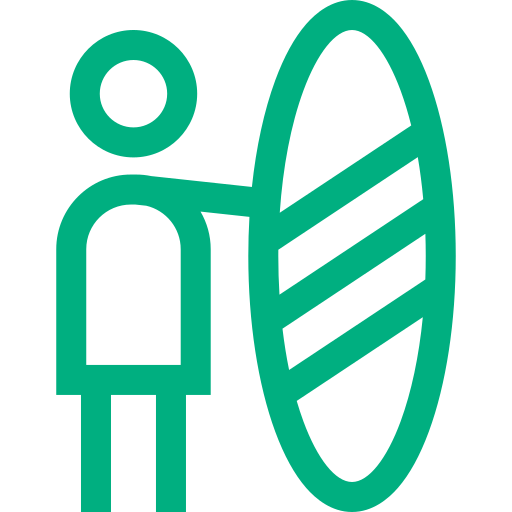 Aprende a surfear y perfeccionate con instructores internacionales experimentados, multilingües y certificados por la ISA y todo el equipo incluido (tabla, leash y trajes de neopreno).
SURF HOUSE
Acceso a las instalaciones de la casa, como Netflix, biblioteca, mesa de billar, café, té y agua potable.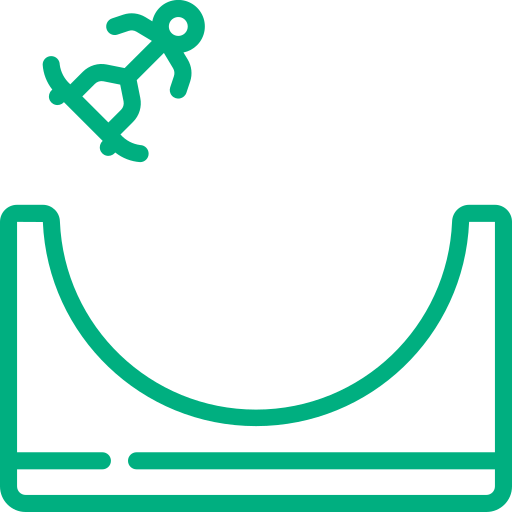 SKATE BOWL Y EQUIPO
Libre uso del skate bowl, tablas y protecciones.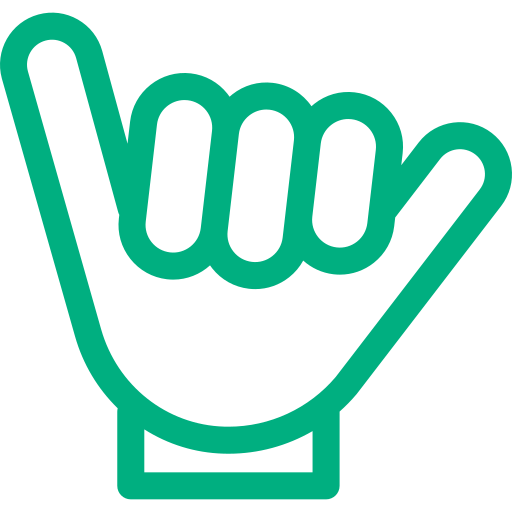 SURF RACER GOODIE BAG
Each reservation comes with the Surf Racer Goodie Bag, including a branded t-shirt, hat, water bottle and stickers!
SERVICIOS NO INCLUIDOS EN EL PAQUETE PERO DISPONIBLES
Every all include package such as our Women Surf Yoga Retreats in Peru covers the basic (and non basic) needs for a awesome Holiday but, our experience says that there are sometimes some extras needed for a complete relaxation. Here are the extras that we have thought and have ready for you. If there is anything else that we can do for you, reaching us and ask! We are happy to arrange any other service not listed below.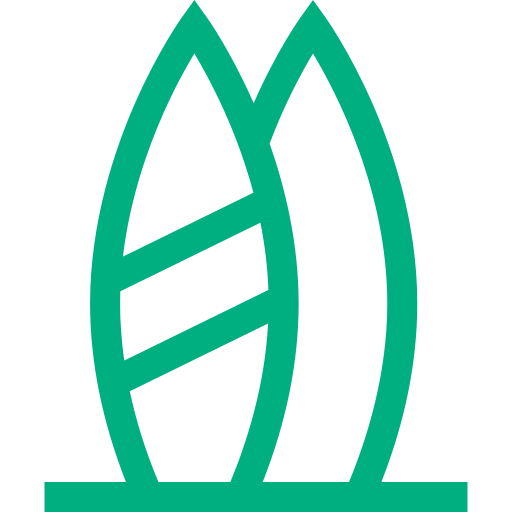 SURF RENTAL
Longboards, shortboards, bodyboards. A wide selection of boards for your choice.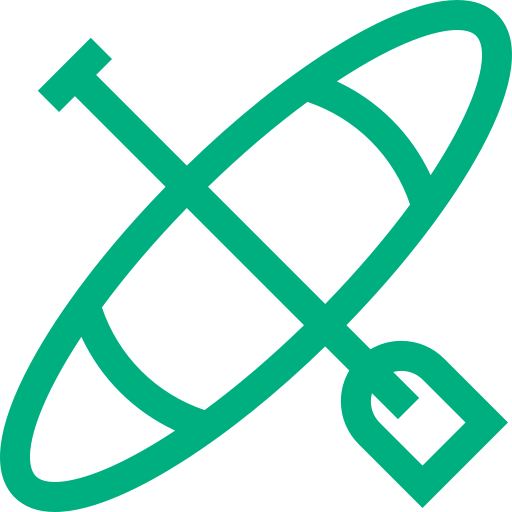 ALQUILER DE SUP
Tablas de Stand Up Paddle de todos los tamaños para surfear o simplemente relajarte, descubrir y visitar las tortugas gigantes en el muelle de El Ñuro.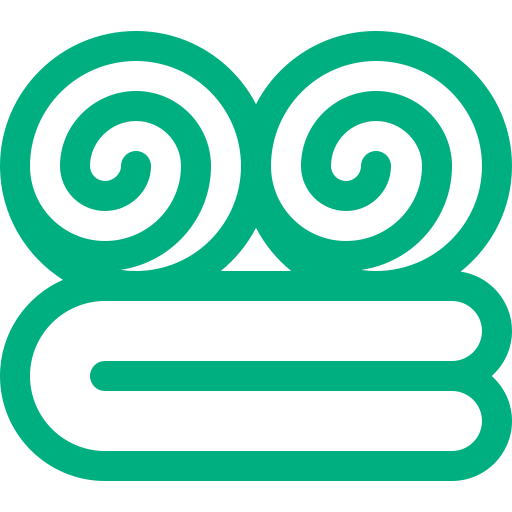 MASAJES Y REFLEXOLOGIA
Masajes: desde Deep Tissue a la Reflexología.
OPEN BAR
Selection of wine, local beers and cocktails.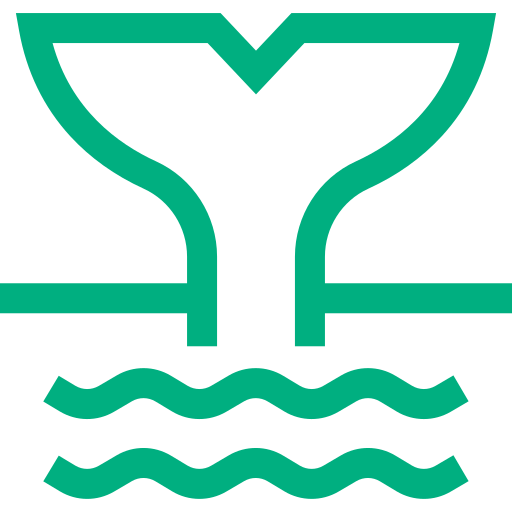 NATURALEZA Y TOURS
Avistamiento de ballenas, SUP con tortugas, Pesca y más Tours disponibles.
Surf Racer Board House has the full package, great surf, skate and food. This environment is perfect for a beginner surfer (me), amazing location, accommodation and support around you to get you up and riding the waves. The surf sisters women's surf camp was such an awesome experience, great environment to chill out if it's on a wave, in a skate bowl, in a hammock or with cool hip chicas. Chelu is great surf coach, experienced and right there next to you in the water coaching you but also takes time to observe your technique from the beach for any tweaks that are required. Oh and Chelu not only a great surfer but turns out to be a great photographer! I would recommend this camp for any ages, fitness or surf level they cater to everyone. On a side note, the food provided! This needs a whole Trip Advisor page dedicated to it, the food was absolutely amazing and tailored to your dietary requirements.
This is a great place if you want a quiet, secluded area to disconnect from the world and learn to surf in a relaxing environment. The house is beautiful, comfortable, and so well-maintained by the lovely staff. The food is truly a luxury dining experience with plenty of fresh fruits, vegetables, and whirlwind tour of Peruvian cuisine. Octavio and Chelu are incredible hosts, and the surf spots nearby were a great place to learn and improve my technique as a beginner., along with individualized instruction from Chelu.
WOMEN's SURF RETREAT
7 days / 6 nights
$
995
Prices in USD. Per person. 2 Friends: USD 1850 total
5 Surf Lessons / with all gear included

Use of surfboard outside lessons / coaching hours

6 x nights lodging in triple shared bedroom (double bedroom for friends)

Meal Plan: 6 Breakfasts, 5 Lunches and 6 Dinners

Use of the House facilities
June 24th to 30th, 2023
July 8th to 14th, 2023
August 26th to September 1st, 2023
October 1st to 7th, 2023
Please note that we require a minimum of 4 people to make the Camp happen.
WHY JOINING OUR WOMEN SURF & YOGA RETREATS IN PERU
We have many reason why joining Surf Sisters Camps on a Women Surf & Yoga Retreat in Peru North Shore will be an amazing, empowering and recharging experience. A wide trajectory and background has been following Surf Sisters for all these years and we can assure that you will enjoy a week of fun, learning, support and friendship.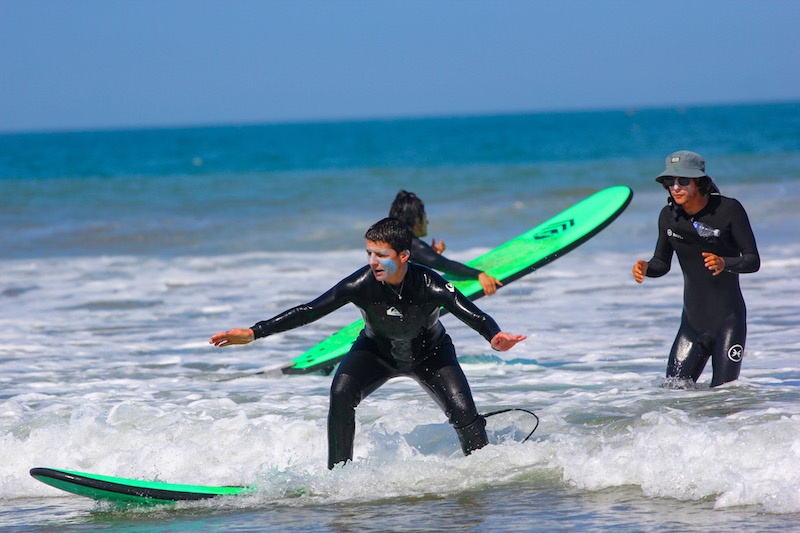 PRO INSTRUCTORS
Learn to surf with ISA International, qualified, experienced and multilingual Instructors. Our Surf Instructors and Coaches are highly qualified and with a wide experienced teaching to surf in different locations around the world.
CONDICIONES PERFECTAS
El mejor spot para principiantes de North Shore Perú, un fondo arenoso, abierto, con kilómetros de playas vírgenes y espacio con aguas bravas, se encuentra a sólo 15 minutos de nuestra casa y somos el único Surf Camp y Escuela enseñando aquí!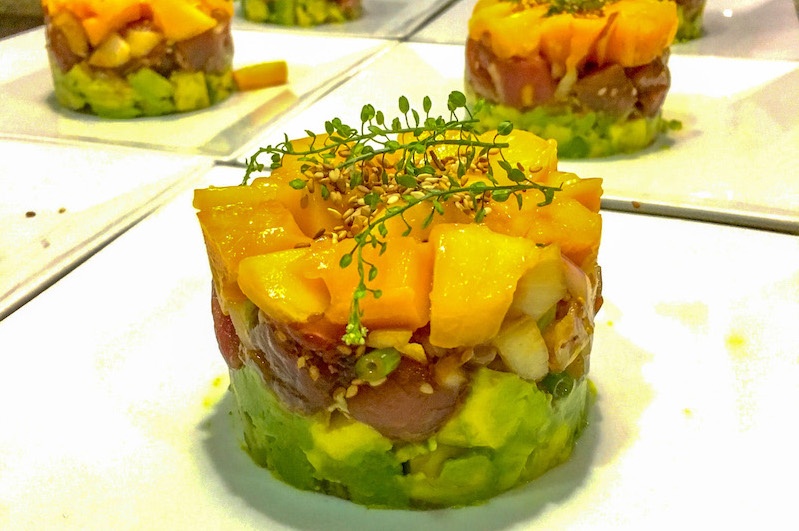 EXPERIENCIA TODO INCLUIDO
Nuestros paquetes incluyen todo lo necesario para una experiencia de surf relajada y sin preocupaciones en Perú. ¡Solo concéntrate en aprender, mejorar, compartir y divertirte!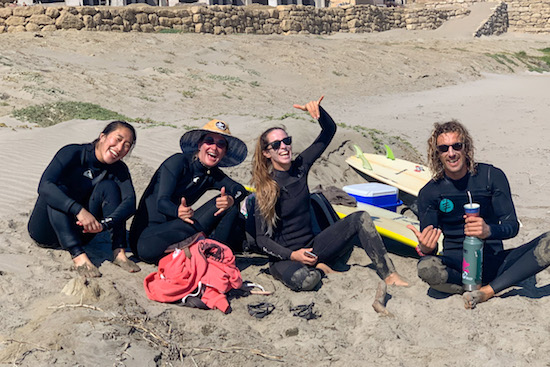 FEMALE EMPOWERMENT
Like Minded Women from all over the world reunite for a week of fun inside and outside the water, to push the level, go out of the comfort zone, while you have the support from your Surf Sisters!
Generalmente respondemos dentro de las 24 horas. Por favor revisa tu casilla de Spam y/o correo no deseado ya que a veces nuestros correos electrónicos llegan allí. Si lo prefieres o si no recibes noticias nuestras dentro de las 24 horas, significa que su solicitud no llegó, así que envíenos un mensaje a través de WhatsApp.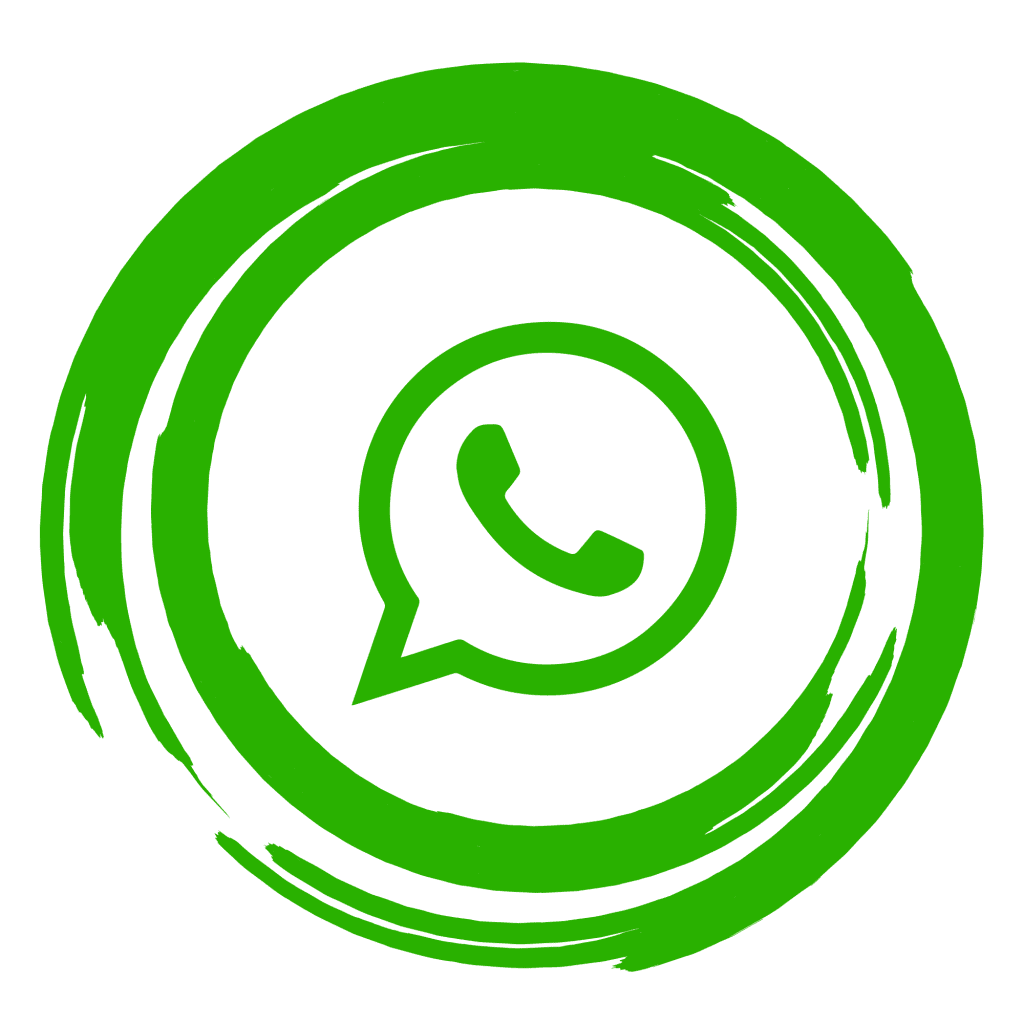 For faster communication or if you don´t hear from us within 24 hours.