LEARN KITESURFING IN PERU
Kite, Learn & Stay package: The Kite Camp for Beginners in Peru
Learn kitesurfing in Peru at our Camp in the North Shore. Experienced multilingual Instructors, brand new gear and walkie talkies. Ideal conditions and wind everyday.
"Kite, Learn & Stay" is Surf Racer´s package for beginners to intermediate kiters looking to learn kitesurfing in Peru, progress and get the most out of their stay at our Kitesurf Camp in Peru!
This package offers an integrated experience where you can learn to kite, be coached, and improve your kitesurfing skills with our experienced Instructors while you share your time with likeminded people in our hidden gem and co-living Surf Camp.
THE KITE CAMP IN PERU
A laid back, worry-free kitesurf experience in Peru. Focus on learning, improving, sharing and co-living with like minded people and team.
IDEAL CONDITIONS TO LEARN KITESURFING IN PERU
Miles of open and safe beaches, with no crowds and steady wind, to learn Kitesurfing in Peru.
EVERYBODY IS WELCOME
Our Board House is open to either men and women, solo travellers, families and couples; being a great option for those solo kitesurfers seeking a learning kitesurfing holiday in Peru.
WHAT IS INCLUDED IN THE KITE, LEARN & STAY PERU PACKAGE
Learning kitesurf can be one of the best decisions that you can ever make! Kitesurfing is one of the most exciting water sports at the moment, allowing people with no board sports backgrounds and all levels and ages to experience what adrenaline is!
But, as any action sport, while it´s fun, empowering and challenging, it´s a must to learn kiteboarding with knowledge, experienced and patient instructors.
In addition to this, our Surf House invites to reunion, sharing and co-living with other surf/kitesurfers... after a day at the beach, share a cold beer while cooking share dinners or maybe going to the nearby town for food. Easy, simple... we want you to feel like home when you stay at Surf Racer House.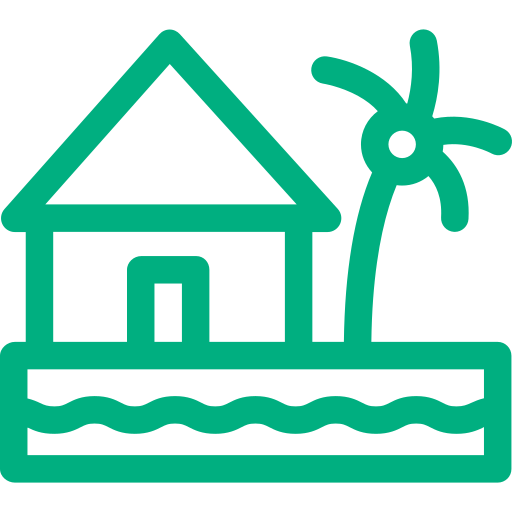 OCEAN VIEW BEDROOMS
Shared triple occupancy (Female or Male Bedrooms). Each Bedroom has a private shared bathroom outside the room. Upgrade to Private or Double Rooms available.
KITESURF LESSONS
With certified Instructors in Private or semi-private format. All gear and transportation to the beach included. Lessons with last generation gear and walkie talkies.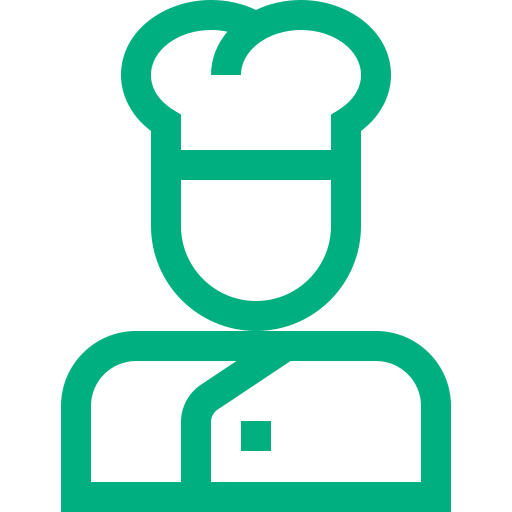 FULL BREAKFAST
Gourmet filling breakfast, a combination of good coffee, natural juices, eggs, avocado, fruit bowls and more.
HOUSE FACILITIES
Fully equipped kitchen, Netflix, Library, Pool table, Free Flow Coffee, Tea and Drinking Water.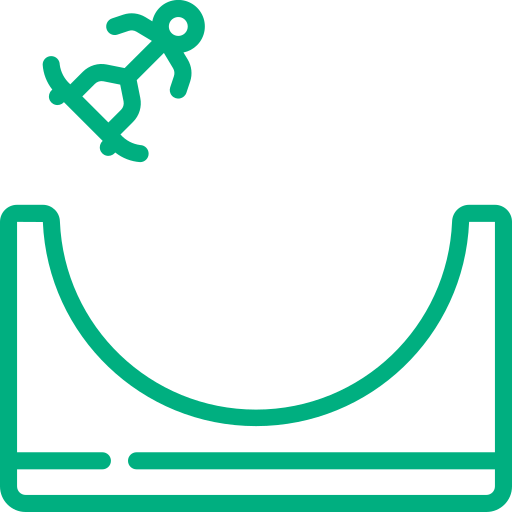 SKATE BOWL & GEAR
Use the Skate bowl, skates and protections at your leisure.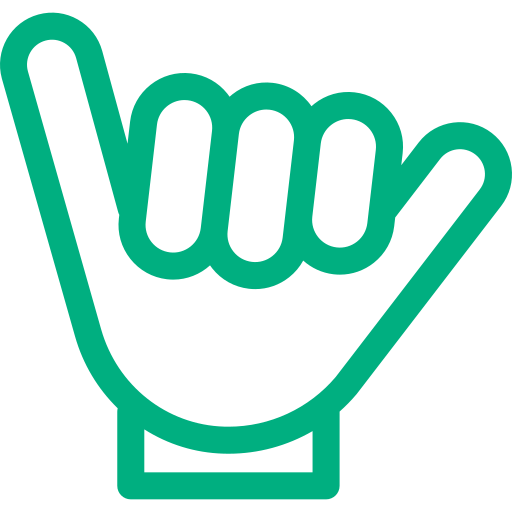 SURF RACER GOODIE BAG
Each reservation comes with the Surf Racer Goodie Bag, including a branded t-shirt, hat, water bottle and a skate!
SERVICES NOT INCLUDED IN PACKAGE BUT AVAILABLE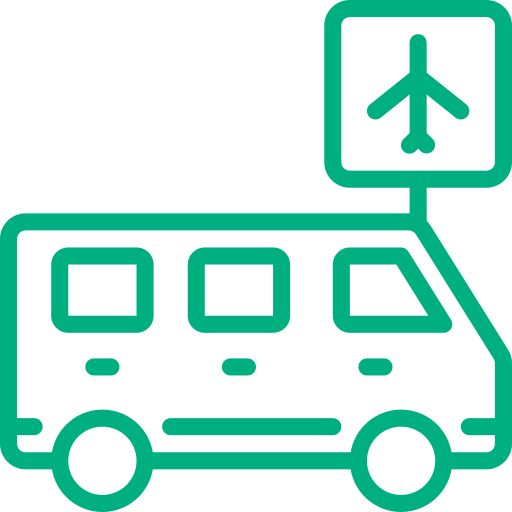 AIRPORT TRANSFERS
Airport Transfer - shared - from and to Talara Airport (TYL) or nearby towns (Mancora / Los Organos).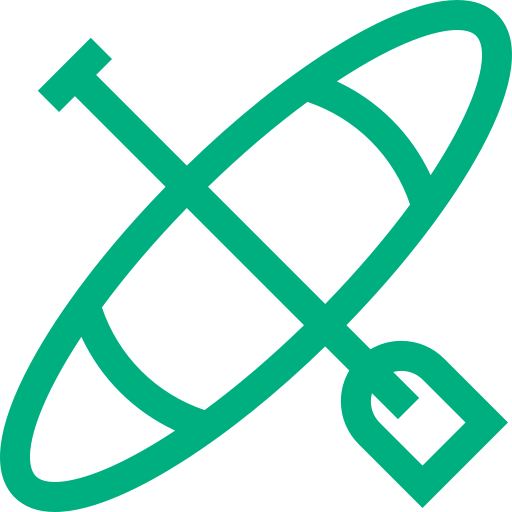 OTHER SPORTS
You can book seprately other sports and/or activities, such as Surfing Lessons or rentals and SUP rentals.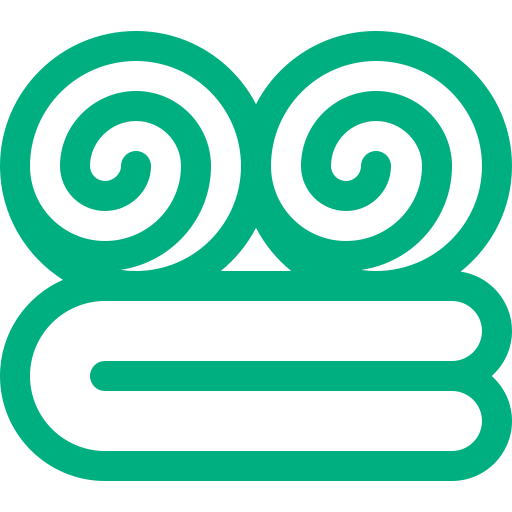 MASAGES & REFLEXOLOGY
Massages: from Deep Tissue to Reflexology.
YOGA LESSONS
Upon request. Nos available all year round.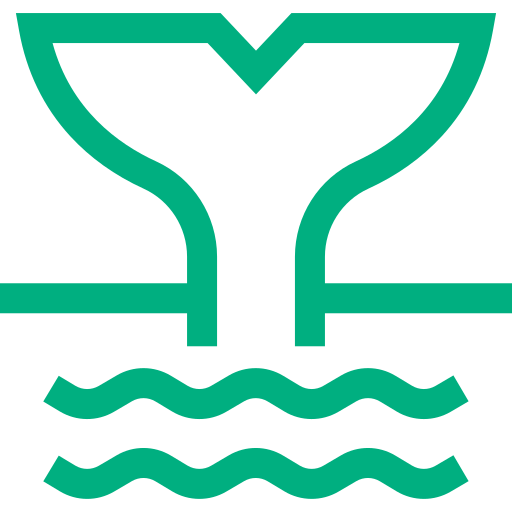 NATURE & SPORTS TOURS
Whale watching, SUP with turtles, Fishing and more Tours available.
NOTHING BUT GOOD TIMES AT SURF RACER HOUSE. I had a wonderful time and learned a ton at Surf Racer House. The schedule was great, surf in morning after breakfast, then kitesurfing after lunch, and a yoga session just before dinner. Chelu is an excellent kiteboarding instructor, she explained everything very clearly. Octavio and I went out surfing in the mornings and he gave me some very helpful tips that improved my technique and allowed me to drop in sideways on a breaking wave for the first time instead of only going towards the shore. The food was exceptional, traditional homemade Peruvian dishes with fantastic presentation, Octavio is an excellent chef. Overall an amazing surf camp, you u will not be disappointed.
I wanted to learn how to kite board with good instructors so I went to the Surf Racer Board House for 5 nights and 4 days of lessons. I was very pleased with the response from Chelu and the crew in arranging a package that fit my schedule. I was very, very pleased with the quality of the healthy meals, the patience of my kite instructor, the quality of the yoga, and the comfort of the bed! All aspects met or exceeded my expectations. As a solo, female traveler, I felt very safe and welcomed. I was able to confidently progress my kite skills with a very professional instructor.
I'm beyond thrilled with my experience with the Surf Racer Peru team. I spent one week learning how to kitesurf and it was the holiday of a lifetime. All the staff made my stay easy and relaxed. It was the perfect balance of activities and relaxation. Everyone knew what to do and was always on time but of course, the atmosphere was super chilled at the same time. North shore Peru is a great place to kite, we had wind every single day and conditions were perfect. The kite house has top kitesurfing gear, walkie-talkies and bilingual instructors; I learned with Tito (he is great!). The yoga was great to end the day and the food… delicious, fresh and homemade by a wonderful cook. I would love to come back one day and recommend it to everyone who wants to learn to kite and surfing.
I had a very active holiday with a lot of kitesurfing, it really boosted my confidence to practice in Los Organos spot. The area is also really nice for a beach hike or other sports, such as surfing or SUP. The staff is superfriendly and the lodge is clean and cosy, with delicious meals every day. Also, there is a skate bowl and boards available for the guest to use… so fun! Highly recommend, will be back in the future.
WHY LEARN KITESURFING IN PERU WITH SURF RACER?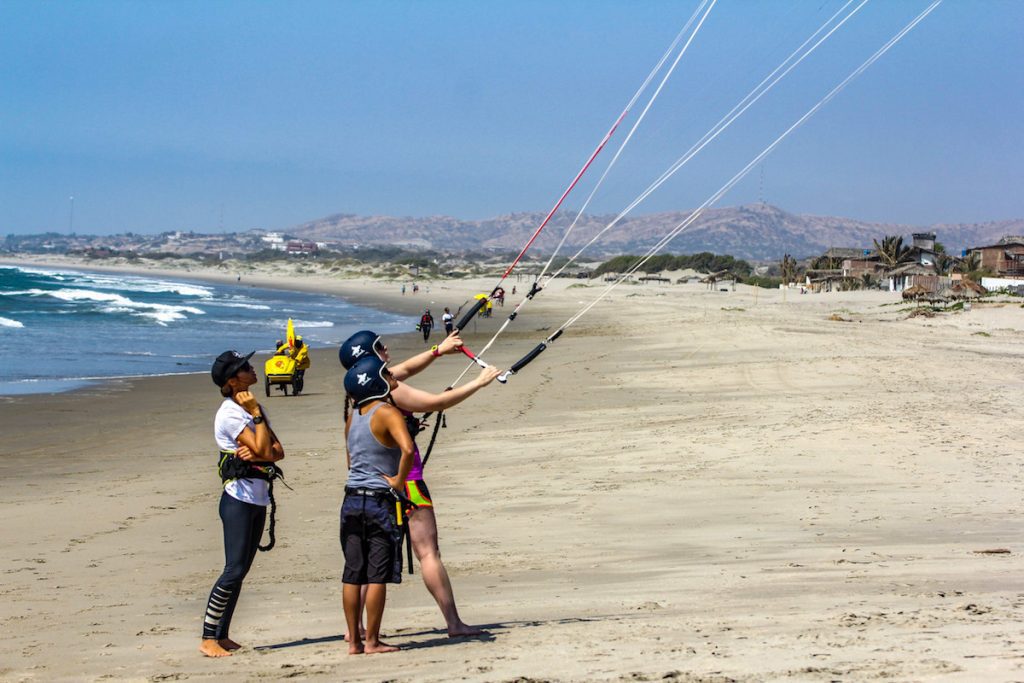 PRO INSTRUCTORS
Learn kiteboarding with qualified, experienced and multilingual Instructors. Our Instructors and Coaches are highly qualified and with a wide experience teaching kiteboarding in different locations around the world.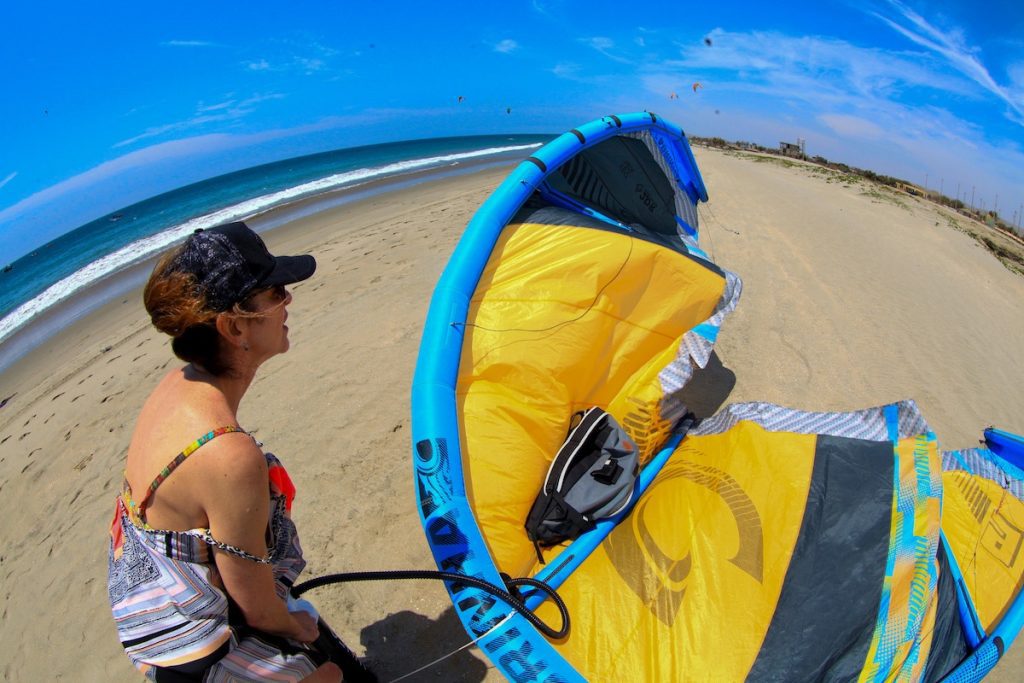 IDEAL LEARNING CONDITIONS
We teach in the best beginner spot of North Shore Peru. A miles long, wide and open sandy beach, that receives daily steady wind. We follow all the safety standards and teach with generation equipment.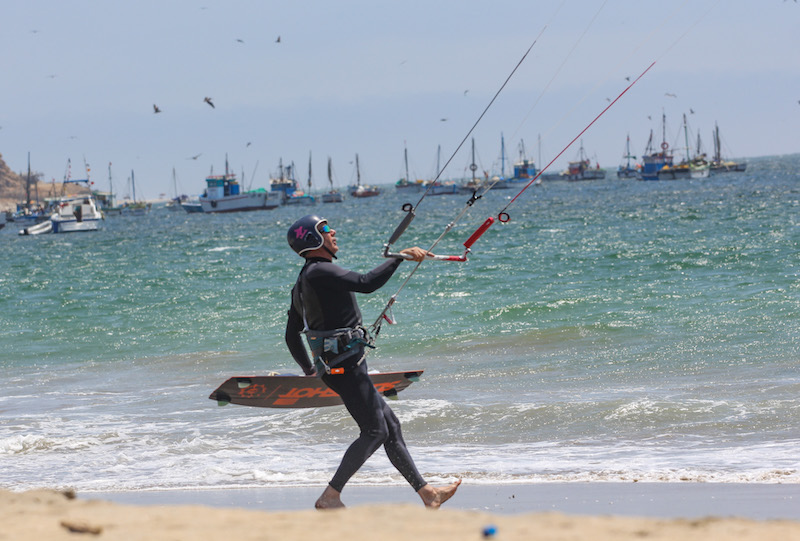 BEST KITESURF EXPERIENCE
Our packages include everything needed for a perfect kitesurfing experience in Peru. Focus on learning, improving, sharing, co-living and having fun!
EVERYBODY IS WELCOME
Solo travellers, Couples, Families... Women and Men... You are Welcome! At our Surf House, you will meet other like minded guests that have booked the same or other packages. Everybody is here to have a good time in the water and disconnect!
LEARN KITESURFING PERU: OUR PACKAGES AVAILABLE
LEARN KITE & STAY
5 days / 4 nights
3 x Kiteboarding Lessons with all gear and international certification

4 x nights lodging in shared bedroom

Full filling gourmet breakfast

Use of the House facilities
LEARN KITE & STAY
6 days / 5 nights
4 x Kiteboarding Lessons with all gear and international certification

5 x nights lodging in shared bedroom

Full filling gourmet breakfast

Use of the House facilities
LEARN KITE & STAY
7 days / 6 nights
5 x Kiteboarding Lessons with all gear and international certification

6 x nights lodging in shared bedroom

Full filling gourmet breakfast

Use of the House facilities
We generally reply within 24 hours. Please check your Spam and/or Promotion folders as generally, our emails arrive there. If you prefer or if you don´t hear from us within 24 hours, it means that your Request didn´t arrive so please message us through WhatsApp. 
ALL THE QUESTIONS ABOUT OUR KITESURF LESSONS